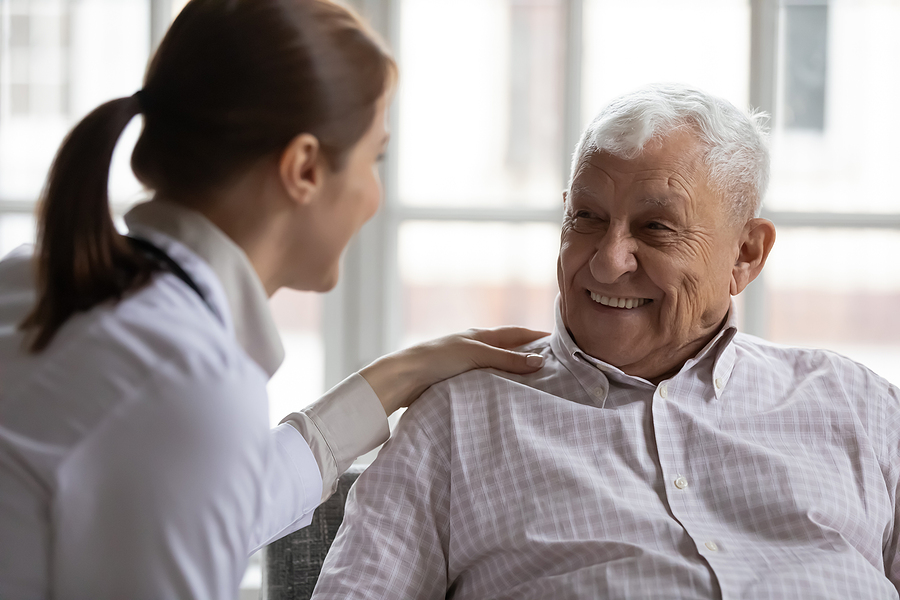 Role overview
Come join our supportive and friendly team and make meaningful difference in people's lives every day. You will be the friendly face representing Accept Care in the community. You value the needs and rights of the elderly and disabled community and are passionate about helping others. With the ability to build meaningful connections with clients, your positive and upbeat attitude shines through in your work.
In this role, you will provide a range of quality and understanding support services in home and community environments, including respite, personal care, domestic assistance and social support.

You will monitor the progress of the client, and compile case records to ensure that positive outcomes are achieved and that the highest quality of care is provided.

You will work in collaboration with our enthusiastic and professional team, as well as autonomously with confidence as you deliver person-centred care.
Our roles offer great flexibility and allow you to choose the hours that work for you. The perfect role for a student, parent with young children or someone looking to gain experience in the healthcare industry.
Available roles:
Home Support Worker
Mental Health Support Workers
The roles offer:
Existing clients with ready hours
Flexible hours, perfect for studying or parents with young children
Clients in your local area (reduced extensive travelling)
A supportive environment with in-house training and professional development opportunities
A perfect introductory role into the healthcare industry
Opportunity to gain invaluable experience working with vulnerable people in the community
To be successful in this very valued role, you will:
be warm and friendly

have a strong work ethic and reliability

show a positive and person-centered attitude

bring a flexible availability to work allocated shifts and to work extra shifts as needed

be a great communicator with a proficiency in English

have a genuine passion for providing high-quality care and support

be self-motivated, organised and able to work independently

be hardworking and able to adapt to different situations in the work environment

demonstrate good personal judgment skills
Requirements for the role include:
Certificate III in Individual Support (equivalent) OR

Students who have completed their first placement in nursing, physiotherapy, occupational therapy or social work is acceptable

A valid driver's licence and roadworthy vehicle

An Australian Police Check (within last 12 months)

Relevant clearances (DCSI Screening in Aged Care, Working with Children and NDIS Worker)

Current National Police Clearance (less than 12 months old)

Current Manual Handling, First Aid and CPR

Mobile phone and tablet/PC/laptop with internet connection
Please note that you may apply without holding relevant clearances or an Australian National Police check, however, if your application is successful, your start date will be delayed until everything is received.
How to apply
Please fill out your details below to:
download a copy of the position description

submit your covering letter and resume
Acknowledgement of your application will be sent to the email address you provide.