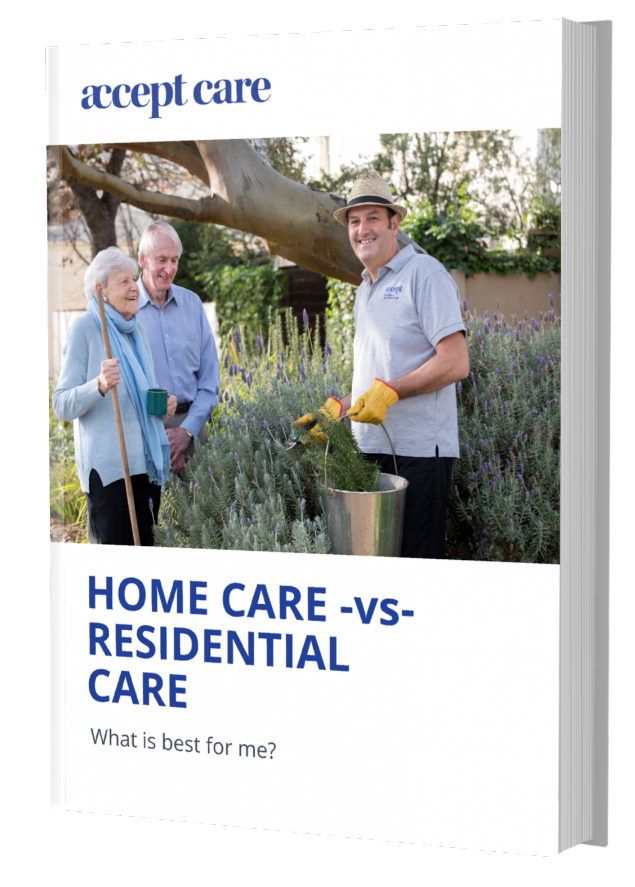 Home Care
-vs- Residential Care?
Which is best for me?
There are a number of paths that can be taken when looking at care options for yourself or a loved one. This eBook aims to help you make the right decision by outlining:
The types of care available depending on your life stage

The costs involved with each level of care
Please fill out your details below to download the eBook. A copy will also be sent to the email address you provide.